We are a volunteer network working to ensure that all children enter kindergarten safe, healthy, and eager to succeed in school and life.  We aim to:
Provide opportunities for training & activities for parents & caregivers of young children

A

dvocate for better early childhood services & systems

R

ecognize parents as their child's first & most important teacher

E

mpower parents to be leaders and advocates in their home, workplace, & community

N

etwork with other parents
Take time to learn about early childhood & parenting

S

trengthen families
Great Start Parent Coalition Learning Events 2022 by Missy Smith

Participate in our Parent Voice Video Project!
A group of community leaders is meeting over the next two months to try to make improvements to our region's "early care and learning" system – including child care, preschool and learning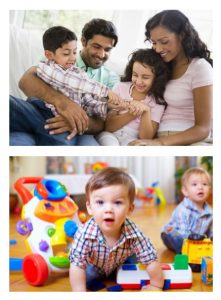 resources for families. We are trying to smooth out bumps in the system and improve the support given to families. But we need your help! You are the expert on what it's like in 2021 to raise children in Northwest Lower Michigan. Please ensure that your voice is heard by recording a short video story. It's easy!
We have 4 questions to choose from. Please choose one and record your answer following the instructions below by Wednesday, September 15, 2021 at 11:59PM. In your answer, also please give your first name, where you live and the ages of your children. Thanks so much!
Have you had any really good experiences with child care or preschool? If yes, what has this done for your children, for you or for your family?
If we were able to make child care more affordable for parents, what would you be able to do with additional dollars in your family budget?
If we were to do one thing to help child care or preschool work better for your family, what would it be?
We believe parents and other caregivers are their children's first and best teachers. What do you need or want to help your young children learn?
One submission per family and gift cards for participation (upon receipt of video) will be available while supplies last.
https://bit.ly/EarlyCareParentVoices
Family Equity Challenge
A unique series of activities has been developed locally through the United Way of Northwest Michigan and a grant from the Human Rights Commission to help families thoughtfully discuss and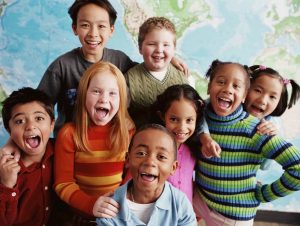 consider issues of race and equity in developmentally appropriate ways. This is an opportunity for anyone parenting a child who is interested in having discussions and interactions with their children to create a more equitable, caring, inclusive, and just community. More information about participating in this challenge will be available soon.
Peace Meal Solidarity-Share Your Thoughts!
Did you participate in Peace Meal Solidarity? Please share your experiences, thoughts, and suggestions to keep this project going in our communities by taking this survey. Watch the video of our experience below!
 What else is possible?
Connect with other parents in your community

Take advantage of opportunities to attend parent summits and workshops

Learn more about the 5toONE Parent Leadership Cohort

Work on parent-led community projects

Start something for families or parents in your community

Share something you've been working on with early childhood leadership.

Be part of a leadership team at a 5toONE Neighborhood Center

Join the Great Start Collaborative as a parent member
Click here to share how you'd like to be involved!
What is a "Pandemic Pod"?
Are you thinking about starting or joining a pandemic pod to meet your needs for child care and/or early education? If your answer is YES! we have put together some helpful guidance for creating or participating in this type of pod. Read "Pandemic Pod Guidance" to learn more about "podding".
If participating in a pandemic pod interests you, use our Family Risk Tool determine your risk profile and risk tolerance, and connect with us on zoom for Q & A sessions and coaching.
Let's all work together to give our kids a GREAT START!