We are a volunteer network working to ensure that all children enter kindergarten safe, healthy, and eager to succeed in school and life.  We aim to:
Provide opportunities for training & activities for parents & caregivers of young children

A

dvocate for better early childhood services & systems

R

ecognize parents as their child's first & most important teacher

E

mpower parents to be leaders and advocates in their home, workplace, & community

N

etwork with other parents
Take time to learn about early childhood & parenting

S

trengthen families
Check out the Virtual Preschool Roundup!
Wednesday, June 23 from 6:30-8:00
You can watch the recording by clicking>>> here .
Do you know the difference between Head Start and Great Start Readiness Program? Does your child need to be potty trained to go to preschool? What about transportation? Join us for a presentation on the different types of preschool where both free and tuition based licensed programs will be shared. The presentation will be recorded.  Parent questions will be answered in an open discussion that will not be recorded at the end.  Prizes for participating parents and caregivers!
Great Start Parents needs your help on our lead project!
Join our team of parents working to make sure no parent goes unrecognized for their dedicated efforts at home.  Can you help deliver yard signs and Talking is Teaching kits? Complete this form to let us know.
Want to nominate an awesome parent of a child 0-8? Nominate someone here.
Great Start Parents Virtual Meetings
Our next Great Start Parents meeting will be virtual on Monday, July 19 from 9:30-10:30.  Attend and get a fun summer activity kit for your family!
We will provide a fun summer activity bag for those who come to our July meeting.  Have ideas for awesome projects that support families and promote happy, healthy children who are ready to learn? Join us!
Register for our July Great Start Parents Meeting (07.19.21)
GSPC 2020-21 Meetings Flyer PDF
Family Equity Challenge
A unique series of activities has been developed locally through the United Way of Northwest Michigan and a grant from the Human Rights Commission to help families thoughtfully discuss and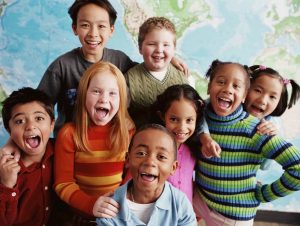 consider issues of race and equity in developmentally appropriate ways. This is an opportunity for anyone parenting a child who is interested in having discussions and interactions with their children to create a more equitable, caring, inclusive, and just community. More information about participating in this challenge will be available soon.
Peace Meal Solidarity-Share Your Thoughts!
Did you participate in Peace Meal Solidarity? Please share your experiences, thoughts, and suggestions to keep this project going in our communities by taking this survey. Watch the video of our experience below!
 What else is possible?
Connect with other parents in your community

Take advantage of opportunities to attend parent summits and workshops

Learn more about the 5toONE Parent Leadership Cohort

Work on parent-led community projects

Start something for families or parents in your community

Share something you've been working on with early childhood leadership.

Be part of a leadership team at a 5toONE Neighborhood Center

Join the Great Start Collaborative as a parent member
Click here to share how you'd like to be involved!
What is a "Pandemic Pod"?
Are you thinking about starting or joining a pandemic pod to meet your needs for child care and/or early education? If your answer is YES! we have put together some helpful guidance for creating or participating in this type of pod. Read "Pandemic Pod Guidance" to learn more about "podding".
If participating in a pandemic pod interests you, use our Family Risk Tool determine your risk profile and risk tolerance, and connect with us on zoom for Q & A sessions and coaching.
Let's all work together to give our kids a GREAT START!